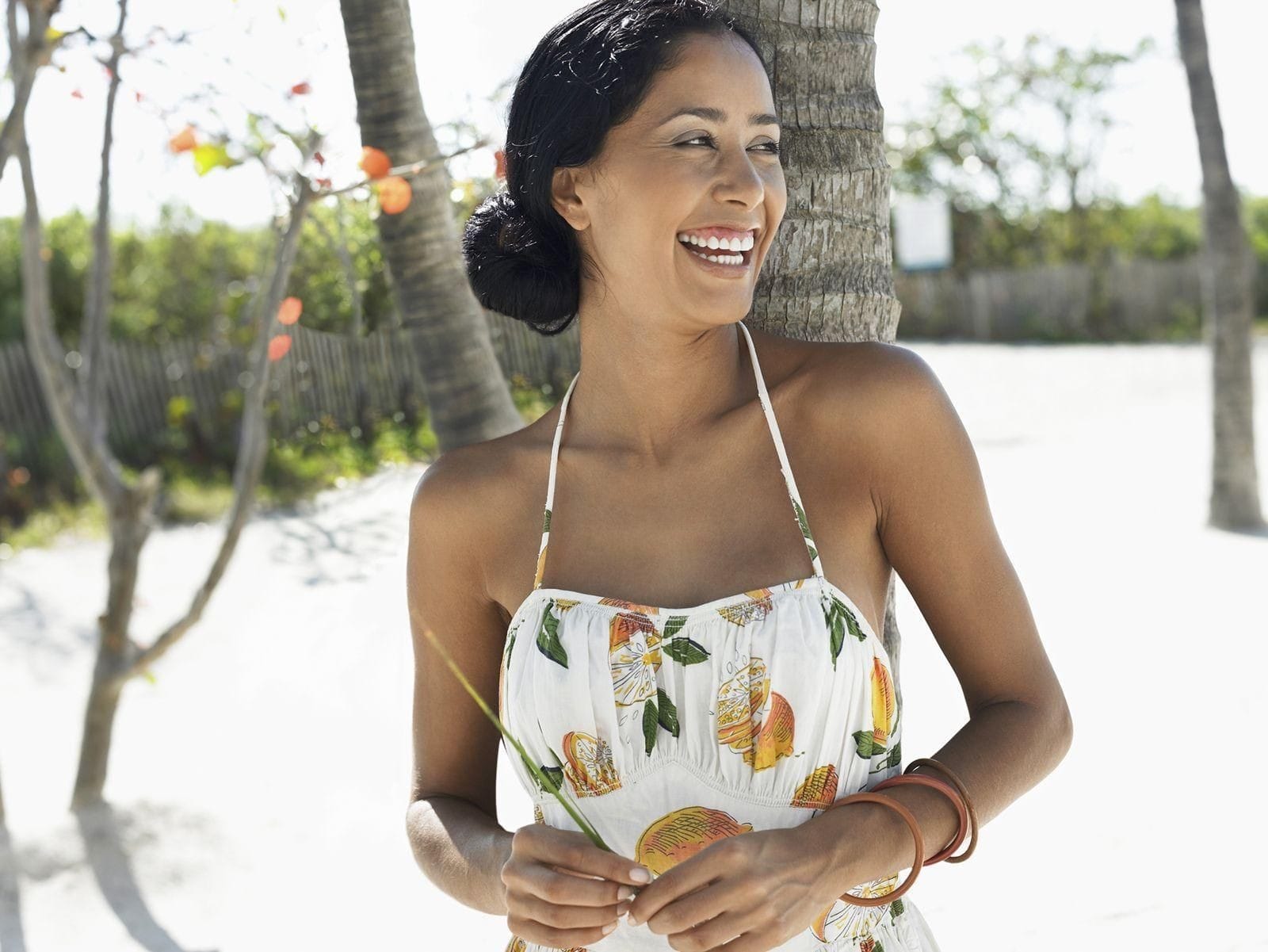 New Patient Special: BOTOX® Just $250 For The First Area!
BREAST LIFT IN CHEVY CHASE, MD
If you've reached your ideal body weight through diet and exercise but you still have an excess of skin and fat in your abdominal area that will not reduce, we'd like to recommend abdominoplasty – or as it's usually known, a "tummy tuck."
With age, skin loses its elasticity. In women, this plays a role in loss of the youthful appearance of breasts. Many factors such as pregnancy, breast feeding, weight gain and loss also play a role. Sagging breasts (ptosis) may be corrected by breast lift (mastopexy). Mastopexy may be combined with breast augmentation to improve the size or lost volume or may also be combined with breast reduction when the problem is excess volume or size. At the same time, nipple areolar complex can be reduced for a more youthful appearance. In cases of asymmetrical breasts, mastopexy can be performed to correct such problem. In sum, Mastopexy is performed to achieve higher breasts (lifted) with tighter breast envelope as well as improved breast symmetry, shape.
There are generally four types of breast lifts. Depending on the degree of ptosis which are graded as one to four, different surgical techniques are utilized.
Areolar Lift / Crescent Lift

Peri-areolar Lift / Doughnut Lift

Vertical Lift

Inverted-T Lift
Women who have sagging breasts who desire improved shape are the typical candidates. Patients who are in good health must be cleared to be without underlying breast disease. The specific risks and suitability of this procedure for a given individual can be determined only at the time of consultation with your cosmetic surgeon. It is important to understand the extent of the scar needed to achieve the appropriate lift.
Mastopexy operations are usually performed in an outpatient surgical center under general anesthesia in combination with local anesthesia. The areolar lift, also known as the Crescent lift, is a small a partial lift designed for minimally sagging (ptotic) breast. The incision is very small, generally encompassing the upper third of the areolar complex. The Peri-areolar lift, also known as doughnut lift, involves an incision around the entire areolar complex. The vertical lift, involves an incision around the entire areolar complex as well as an incision along the midline of the breast below the areolar complex. The inverted-T is the more comprehensive lift designed for the more severe ptotic breasts. In addition to the vertical incision, an incision along the inferior/ lower border of the breast is made. In some cases a small drain may be placed especially if the procedure is combined with a reduction. No matter which procedure is used, the main objective is to bring the nipple, areola, and the breast tissue to a more upright position.
RECOVERY-RECUPERATION AND HEALING
Mastopexy is generally associated with minimal discomfort as well as fast and easy recovery. Postoperative discomfort is controlled with oral medications. A soft bra is worn for at least several days (7-14) postoperatively. Post operative swelling/edema usually lasts 4 to 6 weeks. The patient may be seen the next day and again in 1 to 2 weeks for suture removal. Mild activity may be started within one week after surgery, and full activity may resume in 4 to 6 weeks. Major complications are extremely rare.
As the founder of Millennium Medical, Dr. Rassael graduated from George Washington University in 1986 with a BS in chemistry and zoology and subsequently obtained his graduate degree in physiology at Georgetown University. He obtained his medical degree from the New York College of Osteopathic Medicine in 1994.
I Adore Dr. Rassael Is Quite Possibly The Kindest Man And Has A Great Bedside Manner. I Never Feel Rushed And He Is Always Willing To Explain Procedures And Options As Long And To The Detail Necessary. I Feel Comfortable With His Recommendations, His Work, And I Know I Will Always Get The Desired Results. His Office Staff Has Only Been Equally Polite, Accommodating And Thoughtful.

Justin Gonzalez,

Google My Business

"Dr. Rassael Is The BEST! Not Only He Is A Dr., But He Is An Artist. I Am Very Pleased With The Provided Services From Him And His Professional Staff. I I Cannot Thank Him Enough! Speechless ...."

Homayra Mahjoob,

Google My Business

"The Best Doctor And Staff So Professional Make You Feel Good And They Do A Great Job My Whole Family Go There From My Ante Cusins And I We Have A Realy Good Outcome..I Recommend Any One To Visit Them For Any Kind Of Beauty Transplant Etc....."

Rabi Camara,

Google My Business

"Dr. Hadi Rassael And His Staff Are Top Notch For All Cosmetic Procedures. I Highly Recommend Them For A Consultation As They Are Extremely Thorough For All Patients. I Can Assure You That All Your Questions About All Procedures Will Be Answered Completely, Whether It's About Liposuction, Breast Augmentation Tummy Tucks, Etc. Best Cosmetic Surgery Practice In Chevy Chase."

John Bihn,

Google My Business

"I Highly Recommend Them For Any Type Of Surgery. No Matter Where You Are In The World, This Doctor And His Team Are The Best To Visit. A Journey You'll Never Regret"

Neneh Ada Yang,

Google My Business
A Comfortable Environment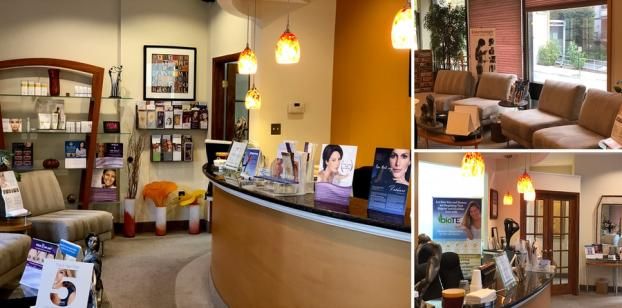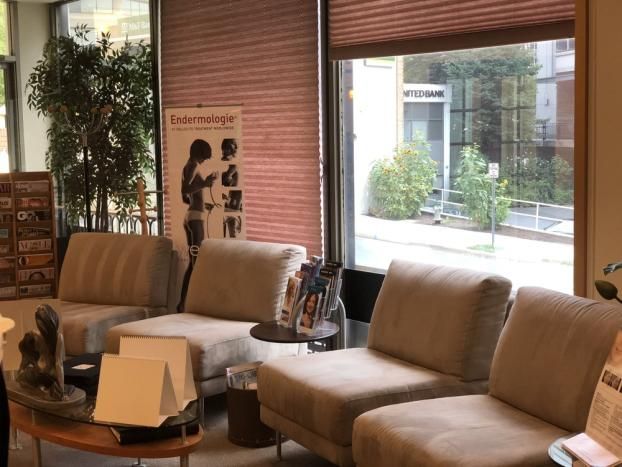 At Millennium Medical, our conveniently located office is designed for your complete comfort and relaxation. We incorporate the latest state-of-the-art equipment to meet virtually any need, all in one location.
Schedule a consultation
to learn more about how we can help to highlight your natural beauty.